Red Rox is No.1 Classic Rock Drive Pedal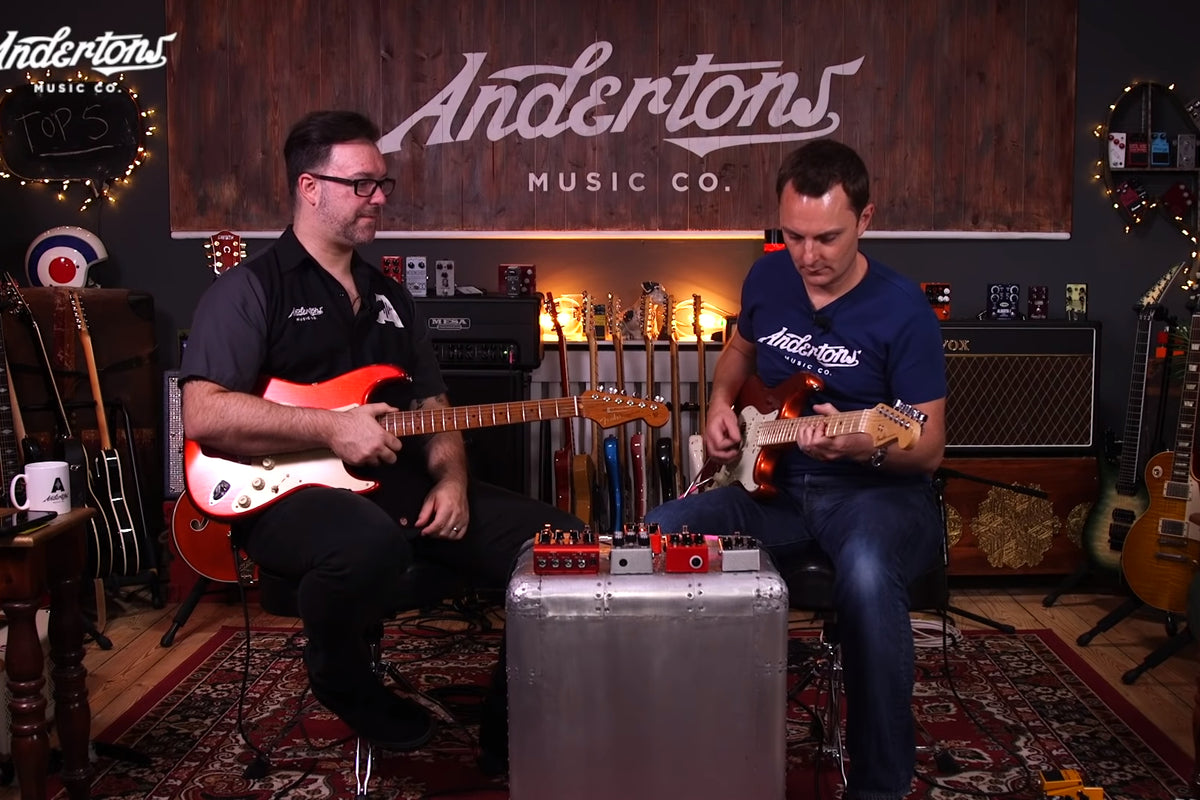 Three years ago, when Red Rox first came to the light of day, I was obsessed with the idea to create the ultimate rock drive pedal.  Since I have always been a fan of alternative music styles, making a distortion pedal was something that had to get on the line sooner or later. It was always somewhere in the back of my mind but the lack of time and too much distraction delayed the birth of Red Rox and it spent quite a long while on the breadboard. I knew what I wanted to get – I wanted a valve type drive powerful enough to melt grease, and I couldn't settle for anything less than that. I had been fine tuning it for a while when a top guitar player friend of mine came by to check it out. It was still a bunch of circuits without any casing at the time but he tried it out and his only comment was: "Don't change anything, this is it." So we packed the pedal into a little red box and decided to call it Red Rox. The name was inspired by a huge karst sinkhole in my home town with red cliffs that fall more than 500 metres into the ground. "If that's not hard rock, I don't know what is", I thought to myself.
Although rock tone lovers somehow always found their way to Red Rox and those who tried it haven't taken it off their pedalboard, the fact that it is very difficult to make a mark among the variety of excellent and famous distortion pedals kept it a bit out of the spotlight for some time after it came into production. With the risk of sounding smug, we can't say we were surprised to see that Rob Chapman recognised its quality because we have always known that we had a small gem on our hands. But honestly, it is a great privilege to even be on his list of the top rock sound pedals, let alone to hold the first place. The very concept of this video is genius and it shows how a good pedal is not defined by name or tradition but by its sound and quality. Thank you very much, guys from the Andertons! Really glad you like it, Rob!
Enjoy the video, everyone. We're getting back to work. The soldering iron's hot and waiting.


Zoran