John Mayer is a new Dawner Prince Artist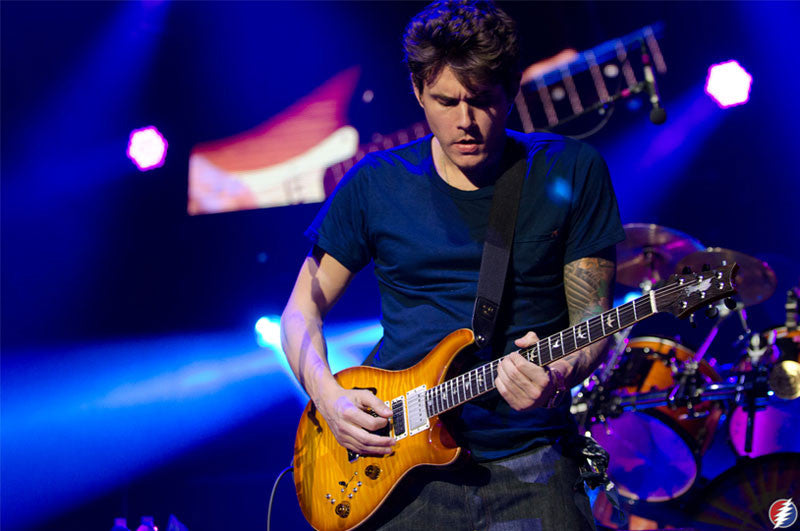 Seeing our guitar pedals being used by world's best artists and guitar players always gives us a great sense of pride and joy, so it was a real pleasure to find out that our Boonar Multi-Head Drum Echo is a part of John Mayer's new pedalboard.
John Mayer is well known American singer - songwriter, guitarist, producer and multiple Grammy Award winner. He started his career mainly performing acoustic rock and later began moving towards the blues genre that had originally influenced him as a musician. He is also known for collaborating with blues artists such as B. B. King, Buddy Guy, Eric Clapton and Dead & Company band (former Grateful Dead members).
Custom Audio Electronics, company specializing in guitar system designs, published pictures of his new board as a part of his rig for the upcoming 2017 world tour - The Search for Everything.

Photo courtesy of CAE

Boonar is in a real good company and we are looking forward to hearing the new sounds this great guitarist will make with his new gear.

Thank you for putting your trust in Dawner Prince Electronics, Mr. Mayer. We hope you enjoy it.