PULSE gets Guitar World Platinum award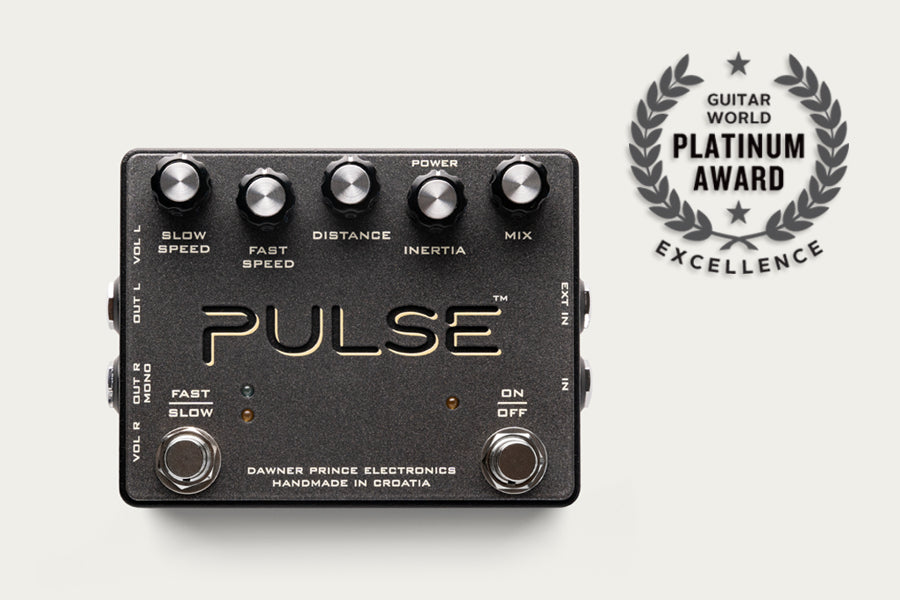 In the July issue of the Guitar World Magazine, the world's best selling music magazine for guitarists, our Pulse Revolving Speaker Emulator was named a "Buzz Bin" product and earned it's top editorial award - the Platinum Award for Excellence! 
Paul Riario, tech editor of Guitar World, who, to quote his words, had tried and owned nearly all types of the rotating speaker effects, wrote: "The Pulse is a stirring rotating speaker effect that pronounces its swirls in a completely novel way. Compared to other rotary speaker pedals, the Pulse is richly detailed, far more nuanced and inherently different from other Leslie sims. I am absolutely sucked in to the Pulse's captivatingly unique spin", he concluded.

Thank you Guitar World, it's a great honor!

Download the review in PDF here.